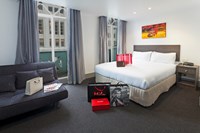 Causeway Inn On The Mall
Book Direct and Save
No need to shop around; get the best rates when you book direct at Causeway Inn On The Mall.
Book directly with us using promo code WHATADEAL and receive a further 10% discount on the displayed rates.
Not valid for bookings made on any other websites or bookings already confirmed.